Achim Holub
Conductor
Achim Holub is an internationally acclaimed Austrian conductor.

Biography
[…] was fortunate to be directed by Achim Holub, a young Austrian musician, who, certainly on this showing, deserves encouragement and support from the highest level. [...] As an interpretation, Holub's account [of Dvořák's Symphony No. 9] was totally convincing, and of no little musical distinction. […] This young man could go far.
Robert Matthew-Walker, Classical Source[…] Achim Holub, the superb conductor, had complete control over his forces without being over demonstrative. This was particularly noticeable in the last work, the Jupiter Symphony, where he conducted without a score and managed to convey the meaning of each of the four movements skilfully.
John Packwood, Bristol Evening PostAchim Holub is widely regarded as one of the most successful Austrian conductors of the younger generation. Audiences and the press are thrilled by his dynamic and innovative interpretations and colleagues and orchestra managers alike praise his meticulous preparation and professional conducting technique.Since 2010 he has been principal conductor of the London Classical Soloists, one of London's leading chamber orchestras which has performed many of the major classical and early romantic symphonic works, including the complete Beethoven symphonies, within the last years and are currently embarking on the complete Schumann and Brahms symphony cycles.During the last eight years he has also been collaborating with the Orpheus Sinfonia and Firebird, two orchestra projects under the patronage of Dame Judi Dench, performing with them at the most important venues in London and on a tour to Austria.Furthermore, Achim is artistic director of Kammerphilharmonie Graz, one of Central Europe's leading chamber orchestras, with which he has been giving many concerts in several parts of Austria during the last 15 years.Before that he was assistant conductor with the Berlin Philharmonic, the NDR-Sinfonieorchester, the Philharmonia Orchestra and the Vienna Philharmonic and worked together with Sir John Eliot Gardiner at concerts and recordings for Deutsche Grammophon for many years.For over twenty years now, Achim has been conducting concerts with some of the most prominent orchestras in Europe, such as the English Baroque Soloists, the Grazer Symphonisches Orchester, the NDR-Sinfonieorchester, the Netherlands Radio Symphony Orchestra, the Philharmonia Orchestra, the Slovene Philharmonic Ljubljana and the Thüringen Philharmonie on a tour through Eastern Germany.He recorded together with Sir John Eliot Gardiner Percy Grainger's "The Warriors" for Deutsche Grammophon Gesellschaft and collaborated several times with the Austrian Broadcasting Corporation ORF.Achim's collaborations with other artists include pianist Nick van Bloss, violinists Thomas Gould and Leonard Schreiber, cellist Aleksei Kiseliov, guitarist Johanna Beisteiner and singers Barbara Bonney, Rainer Trost, Cheryl Studer and Bryn Terfel.Born into a creative, cosmopolitan family, he received his first music tuition at the age of six and decided shortly afterwards to become a professional musician.He then studied conducting with Milan Horvat in Graz, Michael Gielen in Salzburg und Ferdinand Leitner in Siena. Subsequently, he participated in one of the world's most prestigious conducting courses, the Kirill Kondrashin NOS Conductors' Masterclass in Hilversum, and Sir Georg Solti invited him to a study visit at the Salzburg Festival.Achim frequently presents educational events and is an experienced pianist, performing as accompanist at chamber music concerts and Lieder recitals.
PRESS
VIDEO
AUDIO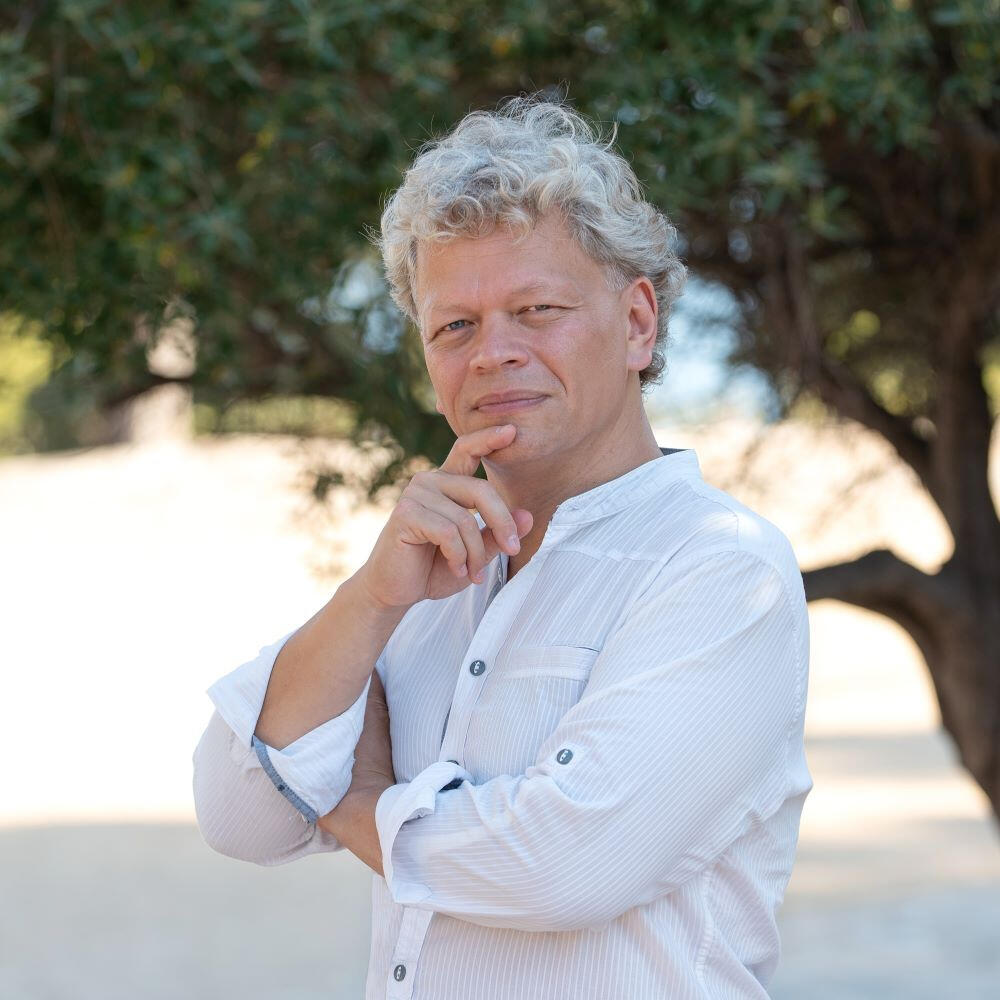 REFERENCES